Custom Retail Displays Columbus, Ohio
Your Premier Source for Custom Plastic Retail Displays in Columbus, Ohio!
Elevate Your Retail Experience with Custom Plastic Displays
In the heart of Columbus, Ohio, where vibrant local businesses thrive, American Plastics and Engraving has been pioneering the art of enhancing your retail space. We understand that first impressions count, and we're here to make sure your brand stands out and leaves a lasting impact. Welcome to a world of custom plastic retail displays designed to meet your unique needs, only at American Plastics and Engraving.
The Power of Visual Merchandising
In today's retail landscape, the competition is fierce. Every inch of your store is a canvas, an opportunity to captivate and convert shoppers. That's where custom plastic retail displays come into play. They aren't just functional; they're your silent salespeople, working tirelessly to tell your brand's story, showcase your products, and drive sales.
Our Columbus, Ohio Advantage
Columbus, Ohio, is known for its dynamic retail scene. From boutique shops in the Short North Arts District to bustling markets in the German Village, our city's businesses need a partner that understands their unique challenges. At American Plastics and Engraving, we're more than a supplier; we're your local ally in the retail journey.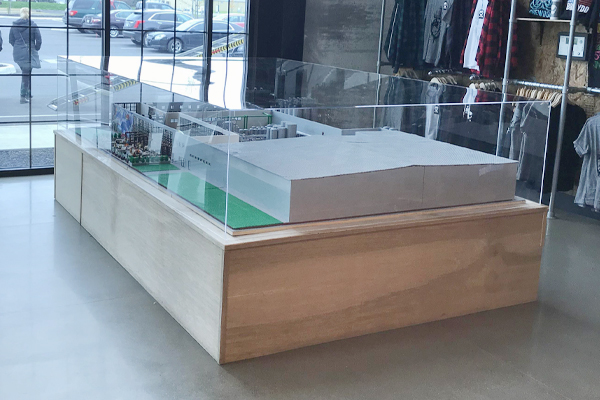 Custom Designed Plastic Retail Displays
Dive into a world of possibilities with our wide range of custom plastic retail displays made in Columbus, Ohio!
Shelf Talkers: Elevate your store with captivating shelf talkers, turning your ordinary shelves into dynamic brand experiences that draw in customers and convey your message effectively.
Product Stands: Make your star products shine with grace and panache. Our custom-designed product stands not only spotlight your best offerings but also add a touch of elegance to your retail space.
Counter Displays: At the point of purchase, first impressions matter. Our beautifully crafted counter displays are designed to grab your customers' attention, encouraging impulse purchases and enhancing your brand's visibility.
Brochure Holders: Keep your marketing materials organized, accessible, and impeccably presented with our stylish brochure holders. Ensure your customers have easy access to vital information about your products and services.
Eco-Friendly Displays: Align your brand with eco-conscious values and attract sustainability-aware consumers. Our eco-friendly display options not only enhance your brand's image but also reflect your commitment to a greener future.
The Future of Retail Displays
The retail landscape is ever-evolving, and American Plastics and Engraving is committed to staying at the forefront. Our team is constantly researching and innovating to ensure your business stays ahead of the curve. From incorporating the latest design trends to adapting to changing customer behavior, we're your partner in future-proofing your retail displays.
Challenges and Opportunities
Our journey hasn't been without its challenges, and we've learned from each one. It's through these challenges that we've grown, improved, and found opportunities for greater success. We're ready to face future challenges and embrace new opportunities, all while ensuring your business's growth and prosperity.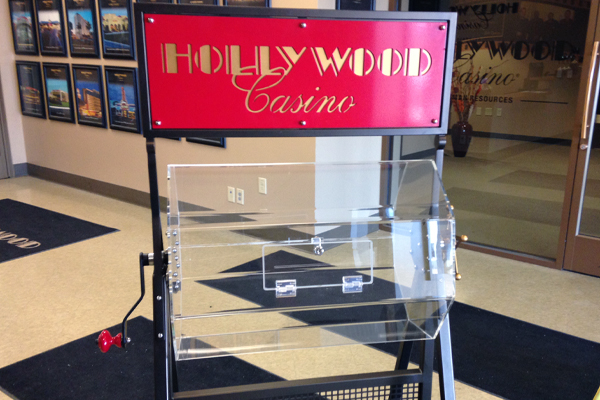 Get in Touch!
Get in Touch Ready to transform your retail space in Columbus, Ohio, and beyond? Contact American Plastics and Engraving for a free consultation and let's discuss how custom plastic retail displays can elevate your brand, drive sales, and create a memorable shopping experience.
Columbus vs. The World
Columbus may be our home, but we know that your ambitions stretch far beyond city limits. In a world of global competition, our products are designed to compete on a national and international scale. American Plastics and Engraving provides the local touch and quality you need to succeed in the global marketplace.
Success Stories and Customer Testimonials
We let our work speak for itself. Explore success stories from local Columbus businesses who have partnered with us to enhance their retail spaces. Discover how custom plastic retail displays have transformed their sales and customer experience.
Retail Displays in Columbus, Ohio
Average rating: 0 reviews