Laser Engraving Delaware, OH
We do precision laser cutting and engraving for customers in Delaware, Ohio. Artwork for engraving must be vector PDF or Illustrator files. If you don't have vector files, let us know, we can get your artwork converted for a fee. Artwork fees vary depending on the complexity of the design.
American Plastic specializes in laser etching and engraving services for customers in Delaware, Ohio. We have the professional experience in laser and printing technology to help your business or organization with fast, reliable, and high-quality custom laser engraving services.
Objects can be laser engraved for any purpose, whether it is a custom logo, a special message or insignia. Our laser engraving services will mark the depth and we can laser engrave almost any material with our machines. Whether it is a custom one-piece production or a large scale volume production, we can handle your laser engraving projects. American Plastic can help you with your laser engraving needs in Delaware, Ohio! Contact us now for a project quote now!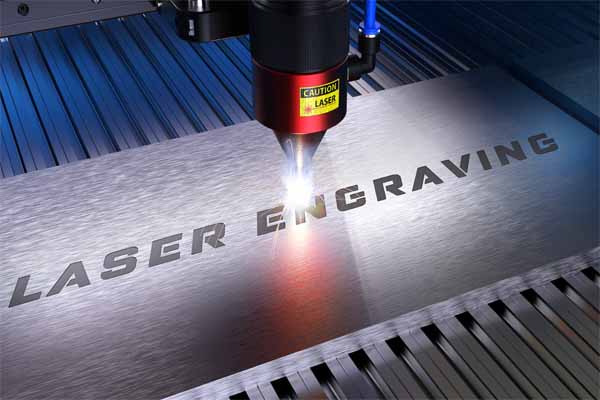 Get a Quote Now!
Contact us today and get a quote for your Delaware, Ohio laser engraving project! We are here to help!
Delaware, Ohio Laser Engraving Reviews
Find out what our customers are saying about our laser engraving services!
Custom Laser Engraving Delaware, Ohio
Average rating: 8 reviews
Aug 2, 2021
I highly recommend American Plastics
Great people to work with
Aug 2, 2021
Highly recommended!
Super friendly staff. Just needed a small piece of acrylic for a amp mount and they took the time to make sure I had the right drill and offered to even drill the holes if I needed. If you are looking for polycarbonate or acrylic, this should be your first choice.
Aug 2, 2021
Amazing custom displays design and production service!
Always amazing service and a fantastic company to work with.
Aug 2, 2021
Great company that does custom engraving and laser engraving
A great company with great staff!!!!!
Aug 2, 2021
Superior craftsmanship and service!
AMAZING service and craftsmanship from American Plastics. We had a request that was 7 companies turned down, 1 other attempted and failed, and they knocked the project out of the park! Ask for Don and Penny and you won't be disappointed!
Aug 2, 2021
Custom Displays designed and manufactured in Delaware, Ohio.
Wouldn't go anywhere else for my plastics
May 3, 2021
Delaware Ohio custom engraving
Great place to get some custom made fixtures.
May 3, 2021
Excellent price and service
Very responsive. They cut some pieces for a prototype for me in a couple hours, based off a rough sketch. The pieces were cut just right and the finish was protected with adhesive plastic. Nice finished edges on the cuts. Excellent price and service.