Custom Plastic Creations in Columbus, OH
Are you looking for custom plastic creations in Columbus? We bring your customer plastic creations to life If you have a unique design, then we can create it for you!
We Turn Your Custom Plastic Creations into Reality!
Do you have a distinct custom plastic creation piece you want to produce? We can help you! Do you have a unique space that needs a custom designed piece? Yes, American Plastics has the ability to help you bring your custom plastic furniture creations to life. We can help you produce custom tables, custom chairs, custom bedroom sets, custom shelves, custom built-ins, and more. Contact us for a quote on your project.
With our state-of-the-art manufacturing facility and advanced design software, we're able to create even the most complex plastic creations with precision and accuracy. Plus, we use only the highest quality materials, so you can trust that your custom plastic creation will be durable and long-lasting.
A custom plastic creation in Columbus, Ohio? You bet! American Plastics is locally owned and operated can help you make your custom plastic creation! We are a custom plastics factory that serves the needs of businesses with one-off designs. We can help you with the production of plastic tables, chairs, bedroom sets, shelving, and more. Contact us today to learn more about our custom plastic creation services.
We take pride in our ability to work closely with our clients to bring their ideas to life. Our team is dedicated to ensuring that your custom plastic creation meets your exact specifications and exceeds your expectations. We understand that every project is unique, which is why we offer a wide range of customization options to ensure that your product stands out.
So whether you're looking for custom plastic creations for your business, a prototype for a new product idea, or a unique gift for a special occasion, we've got you covered. Contact us today to learn more about how we can help bring your plastic creation to life.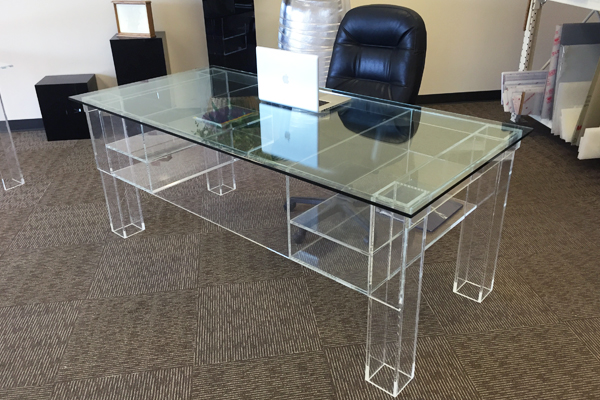 Get a Quote Now!
Contact us today and get a quote for your Columbus, Ohio custom plastic creation or project! We are here to help!
Custom Plastic Creations in Columbus, Ohio
Average rating: 0 reviews