Plexiglass Company
Keep your employees and customers safe from harmful germs, pathogens, bacteria and viruses with plexiglass in Columbus, OH!
Grocery Stores and Retailers
We can help you with custom plexiglass solutions for your grocery store or retail check out lanes!
Custom Plexiglass for Grocery and Retail Stores
American Plastics provides custom fabrication of plexiglass screens. Plexiglass guards can be highly beneficial to retail and grocery stores. We have been providing the Columbus, Ohio area with custom plastic plexiglass fabrication, including display products, plastic cut-to-size, custom plastic displays and more. We emphasize on producing a top-quality product in a timely manner. Our custom plastic fabrication services can benefit both small and large businesses.
"Grocery and supermarket chains across the US are ramping up safety measures in stores as the coronavirus continues to spread across the US infecting and killing more people. Walmart, Kroger, and Target are among the industry players to have announced changes in their stores aimed at protecting the safety of both consumers and shoppers. These new measures could be crucial in preventing the spread of infection as shoppers continue to flock to stores to stock up during the crisis."
Walmart, Costco and Target makes use of sneeze guards for social distancing.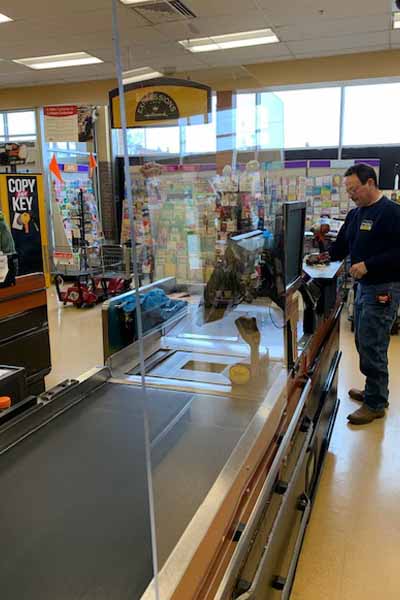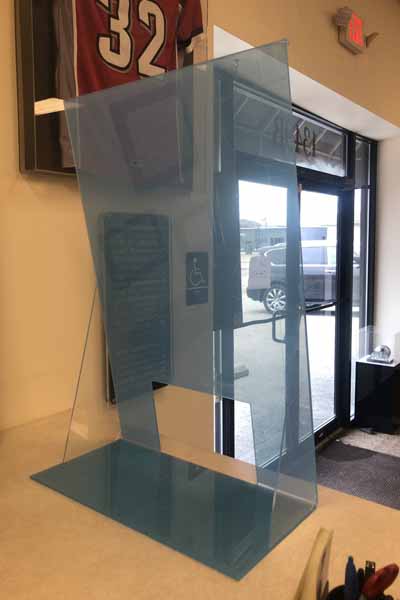 Hospitals and Dental Offices
We have the capability of creating custom plexiglass guards to protect your staff and patients from harmful pathogens.
Custom Plexiglass Guards for Hospitals, Dentists and Clinics
If your workplace requires your workers to have contact with people who are known or suspected to be infected with the pandemic virus, there are important practices to reduce the risk of infection and to protect your workers. OSHA (Occupational Safety and Health Administration) recommends where possible, install physical barriers such as clear plexiglass sneeze guards in reception or intake areas.
American Plastics can provide medical grade plexiglass fabrication that are perfect for:
Hospitals
Clinics
Urgent Carce
Emergency Rooms
Surgery Rooms
Dental Offices
Chiropractors
Private Medical Practices
And More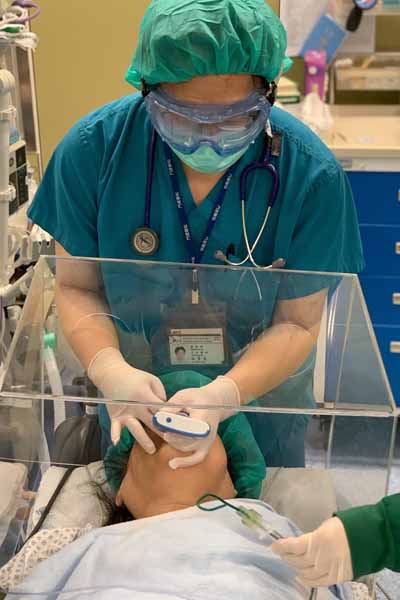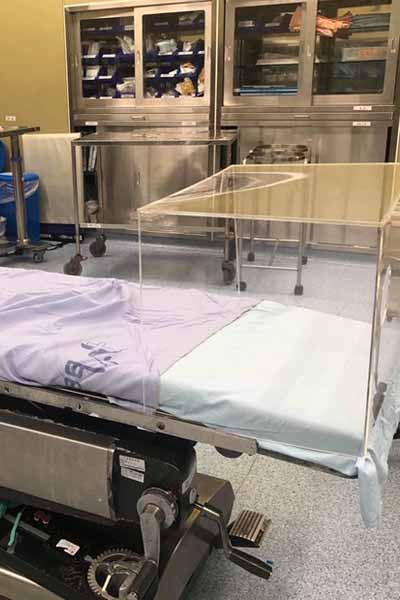 Order Your Plexiglass Screens Now!
Keep your employees and customers safe from Covid-19! Contact us today for a quote on custom plexiglass screens for your business! We are always here to help!